Creating An Account
Once your system is shipped, you'll receive an email to create your RightEye account. Your email and the password you create will be your Client Admin login credentials. You'll use these credentials to log in to your system as well as your RightEye Dashboard on any computer.
---
Resetting Your Password
If you've forgotten your password or need to change it, click here or click the Forgot Password link on any login screen.
RightEye Device Login Screen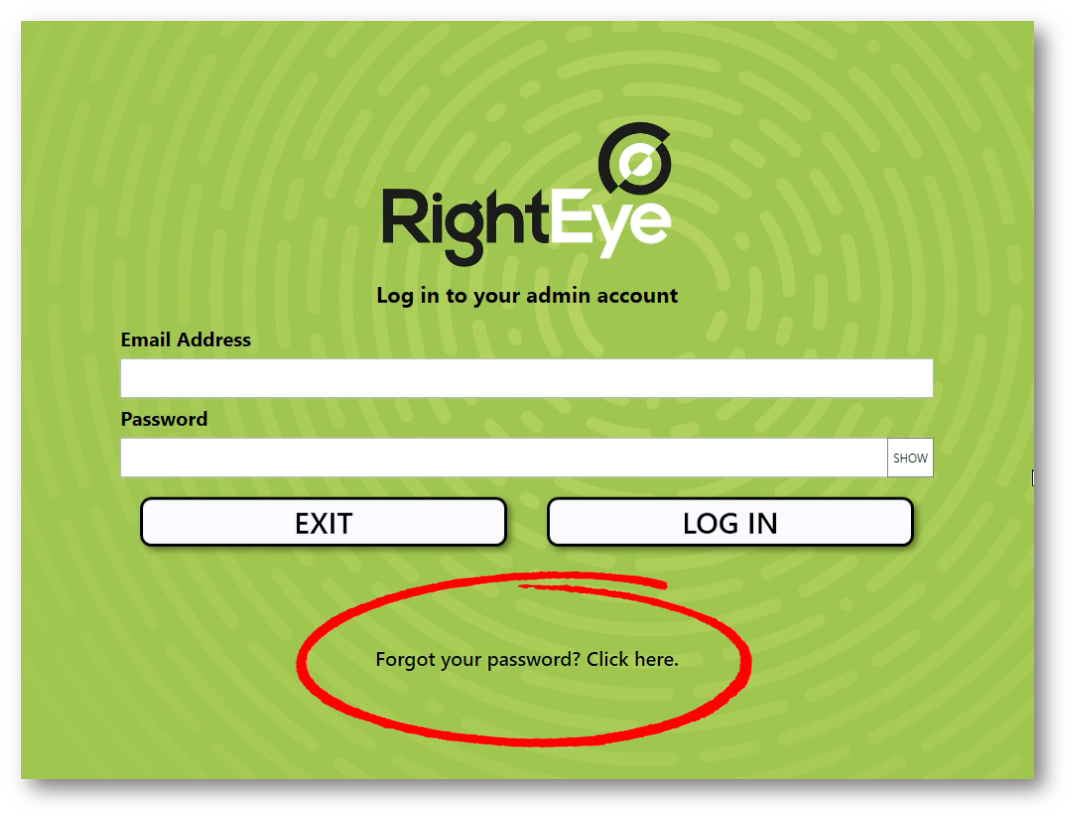 RightEye Dashboard Login Screen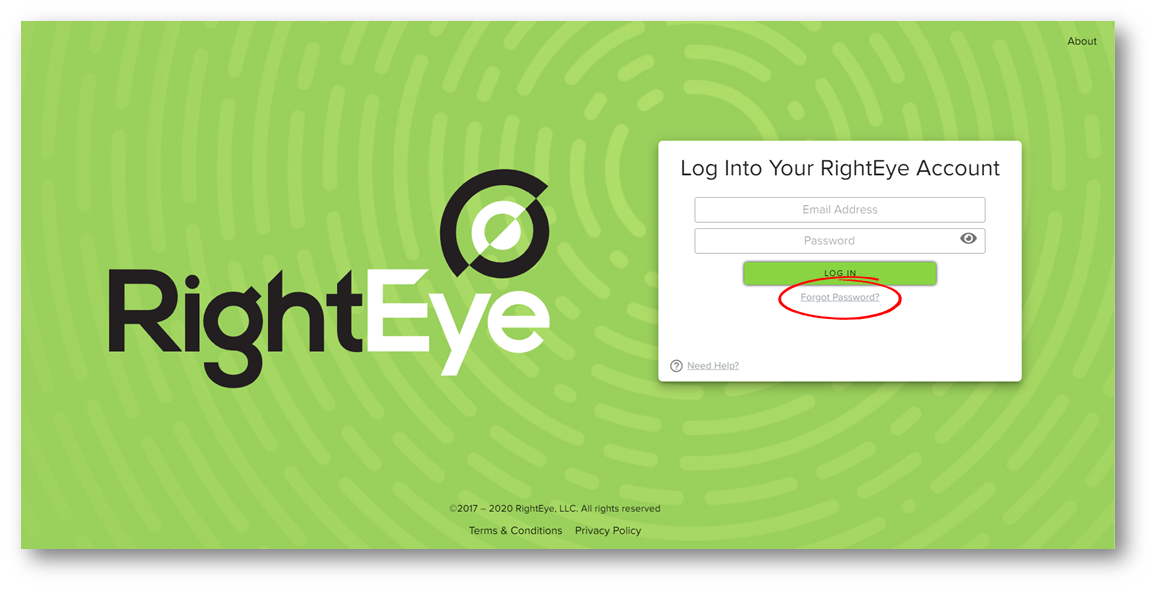 From there, enter your email to receive a reset password link via email. Check your email inbox, click on the link, and follow the instructions.
Note:
If you have trouble opening the link in your email, copy and paste the URL into the address bar or into a new web browser.
If you cannot find the email to reset your password, check your spam/junk folder.