We will be releasing an update to your RightEye system on October 8, 2019.
If you are testing during this window and experience any error, please exit to the green welcome screen and click "Take a Test" to continue with the update.
You should not experience any service interruptions during this release.
---
Sorting in EyeQ Trainer Summary Report
You can now sort via Patient ID, First Name, or last name in the EyeQ Trainer Summary Report.

Default sorting is by First Name, alphabetically.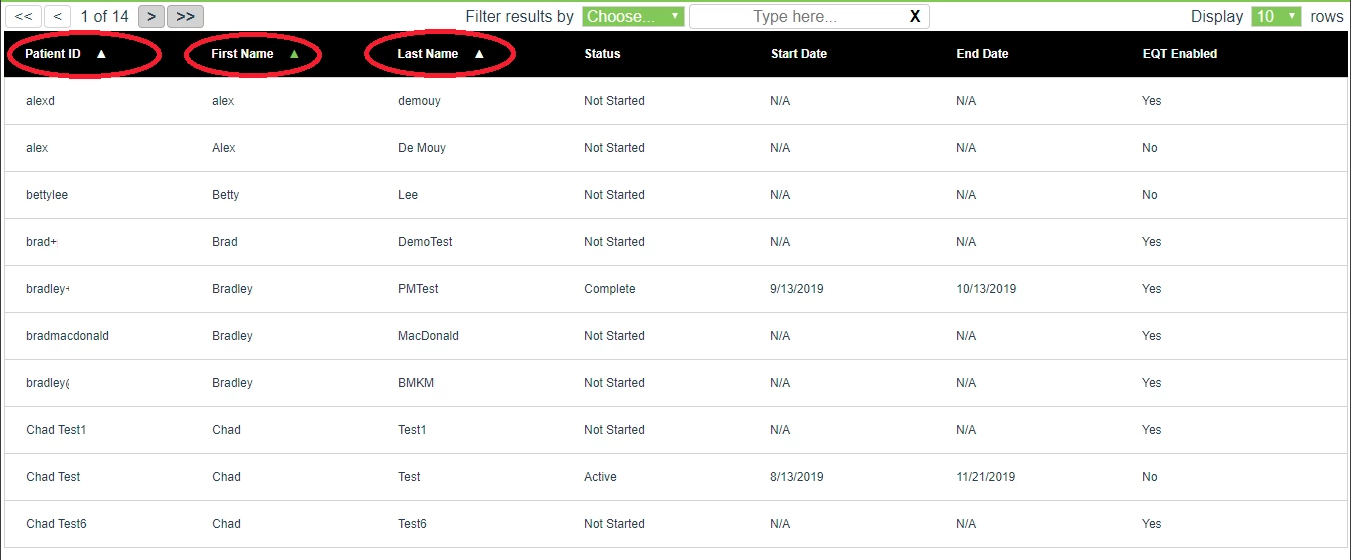 Additional Fixes
Added loading animation when enabling or disabling EyeQ Trainer at the individual level

Several minor text changes