RightEye version 5.7.1 was released on May 1, 2023 for all RightEye systems. This update includes changes to the Sensorimotor Screener 9-Point Motor Function test.
Change to the Midline Primary Target
Both outer rings on the Midline Primary target have grayed out to indicate center ring as primary threshold for eyes on target.
The midline primary target boundary is now more strict considering eyes within a 1 degree distance to be "on-target" compared to a 4 degree threshold for the surrounding targets. Each gaze point on the target represents the average fixation point of each eye in relation to the corresponding target point.
A normal result would be both eyes within 8 or more targets.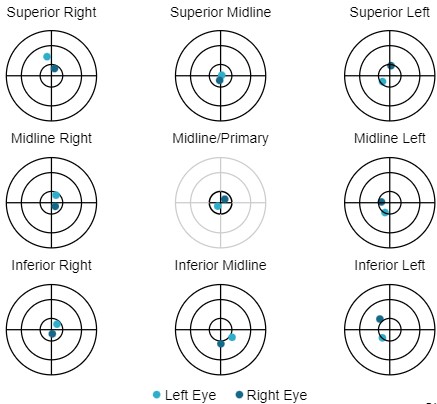 For more information on the 9-Point Motor Function Test, follow this link.