Sports Vision Trainer consists of 155 training drills to improve performance vision skills.
These training drill videos detail the purpose of the exercise, materials needed, demonstrate each exercise, and provide suggestions for modifications for each exercise.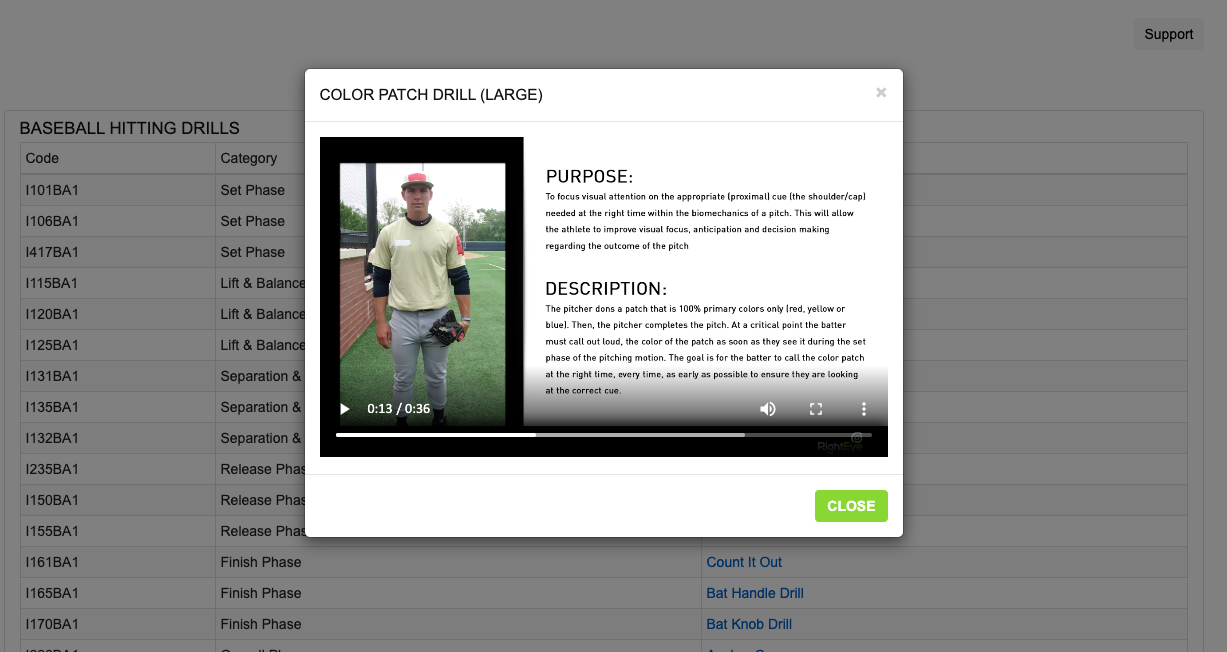 A link to the Sports Vision Trainer library and the drills' related eye movements is included on each Sports Vision EyeQ report as well as on your dashboard.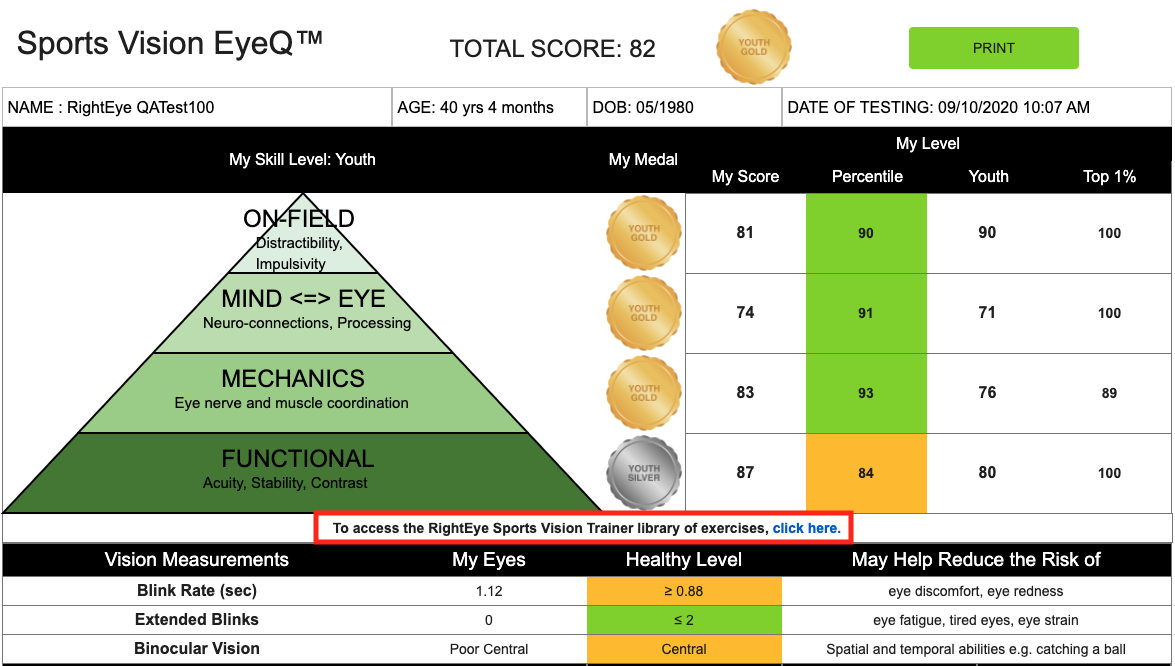 You can also access the Sports Vision Trainer library directly from the Assessments page of the portal.