In response to the COVID-19 crisis, we have broadened access to our completely remote, at-home oculomotor treatment program, EyeQ Trainer. Three ways to enroll individuals:
1. Extend A Current Individual's Program:
To extend an individual's current EyeQ Trainer program, click Change Assignment on the EyeQ Trainer dashboard for that individual, then click the pencil icon next to the listed End Date and select a new End Date.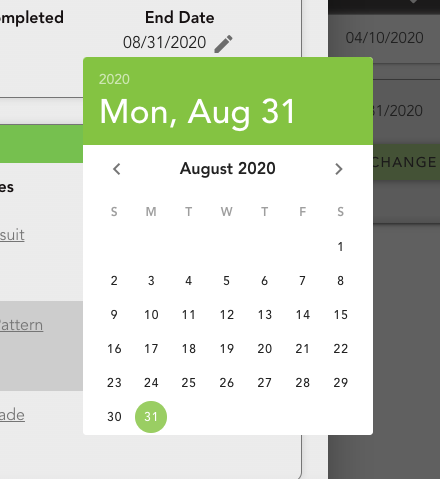 2. Enroll An Already Tested and Assigned Individual:
If you have individuals previously assigned EyeQ Trainer through a prior assessment and you'd like them to begin their program, click here to see how.
3. Enroll Any Individual in Our Basic EyeQ Trainer Program
Use our simple, safe, and scientifically proven EyeQ Trainer program for anyone experiencing oculomotor issues but isn't able to take a RightEye assessment. Individuals enrolled in this program will be given a 30-day program they can do on any computer or tablet with basic exercises for fixations, pursuits and saccades.
Watch a short introduction to EyeQ Trainer and see how easy it is to get people started below.