IMPORTANT: All users should have their own login credentials to ensure uninterrupted access to your RightEye system, and comply with HIPAA requirements pertaining to multiple users.
Creating RightEye Logins for Individuals
When your RightEye system is shipped, an admin account is created using your primary email address. Admin accounts have the ability to administer tests on the system(s), view all reports from your RightEye system(s), create custom protocols, and manage at-home training exercises. You can create additional admin accounts through the portal:
Log in to the RightEye portal with your existing admin credentials.
Navigate to User Management and click New User in the upper right corner.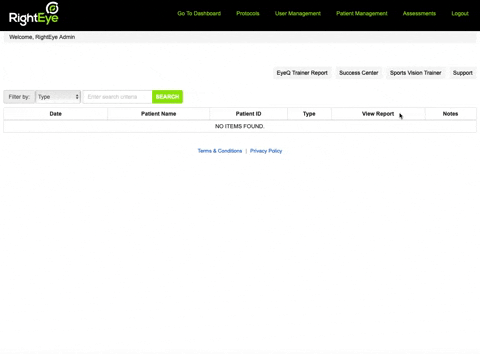 Enter the Email Address, Password (can be changed later), First Name, Last Name, and Address 1 field. Select your Company and choose Client Admin or Client User for Role.
Client Admin: View all test reports, add/remove users, edit patient information, create custom protocols, manage training exercises
Client User: View all test reports, manage training exercises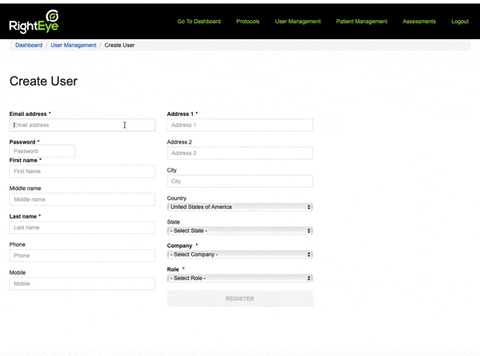 Optional: Once the admin has been created, you can click Reset on the User Management page to have a Reset Password link sent to that email address. This will enable the new admin to set their own password.