New User Flow
When testing a user for the first time, the process to enter user information has been changed to reduce testing time.
User ID, First name, Last name, and DOB (MM/YYYY) are required to begin testing.
Email address is optional and only required if you want to provide the user access to their reports or EyeQ Trainer.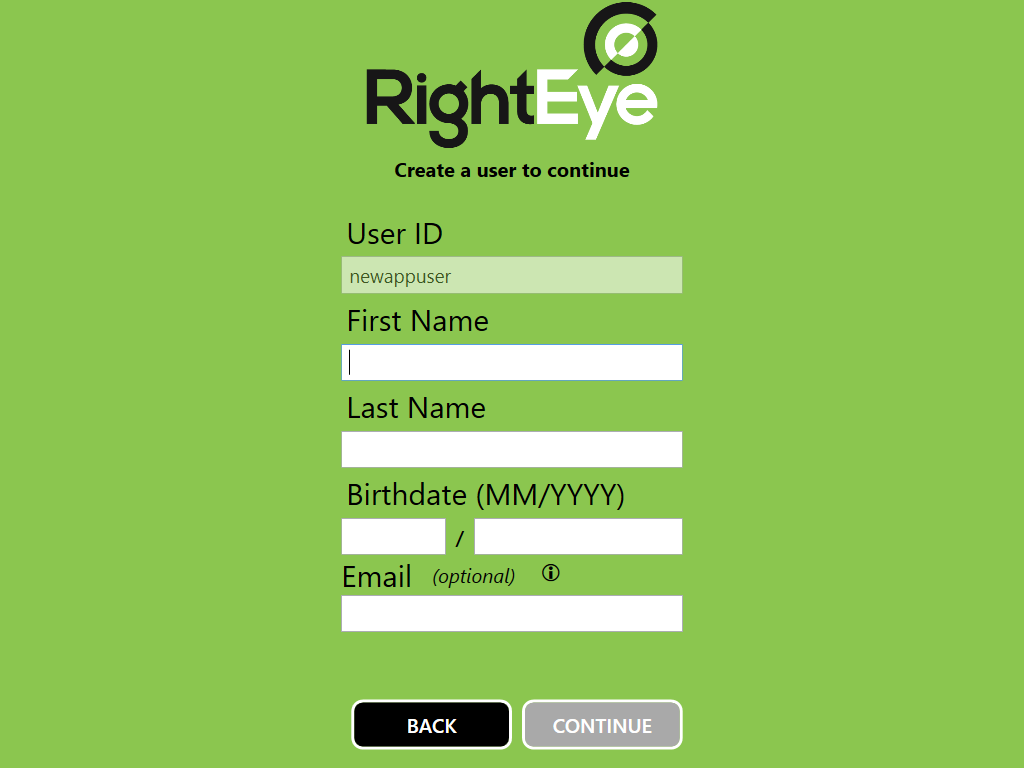 Email address can also be entered at the end of the testing process (or online through the portal).
You will be prompted to enter additional demographic information for the user at the end of the testing process. This information is

optional

and is used only for research purposes.