More Control Over RightEye Updates
You can now manually check for RightEye updates and install them at your convenience. When certain updates to your system become available, you'll see a pop-up message prompting you to update. When you're ready to install the update, click Update Now; otherwise, the update will be installed automatically after 1am local time when the system is connected to the internet.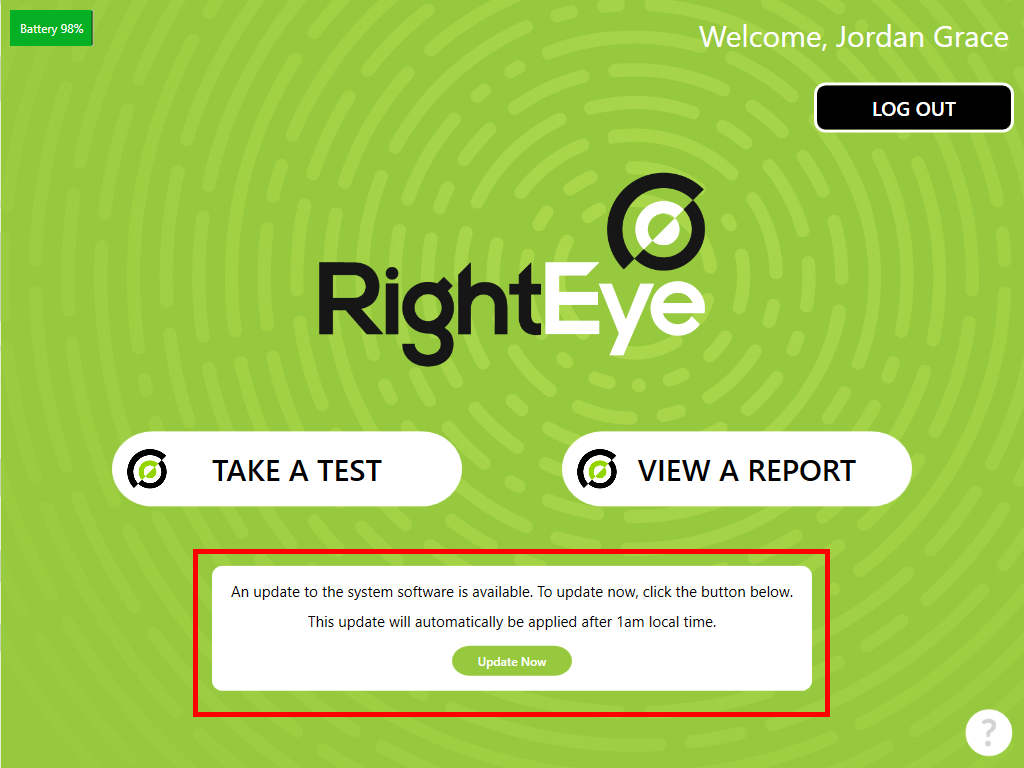 You can also manually check for updates by clicking on the ? menu > System Info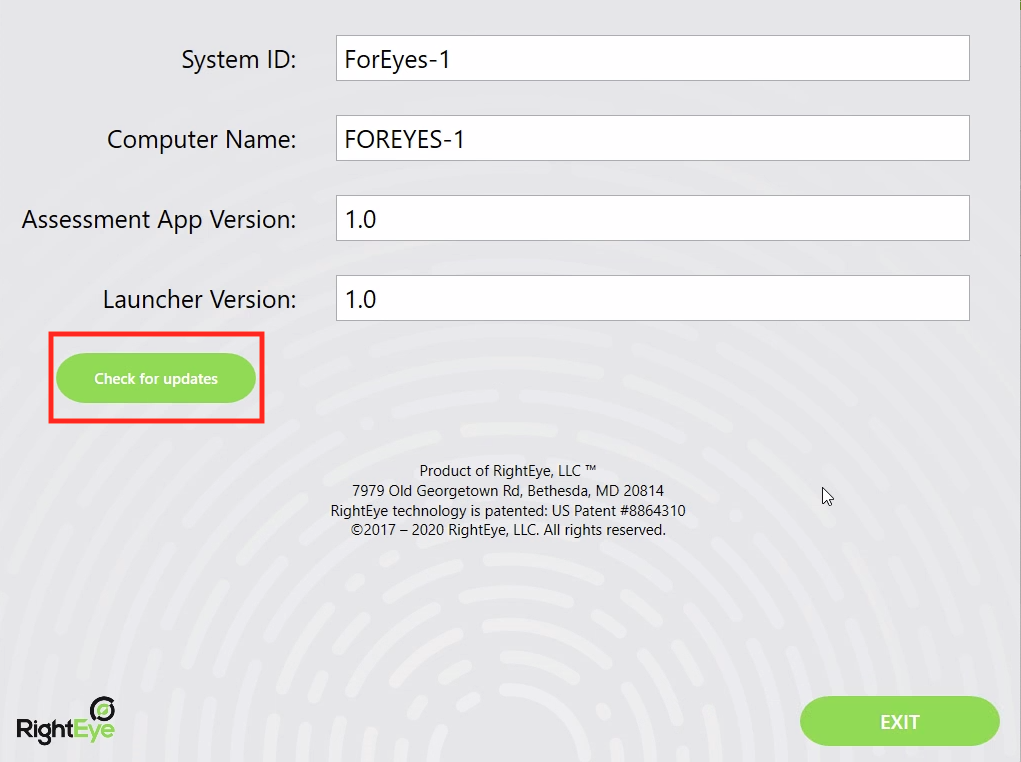 Reading EyeQ Now Available in Dutch
All Reading EyeQ stories are now available in Dutch, in addition to English, French and Spanish (Spain). You can select Dutch in the left "Select a language" box on the Story Selection screen.
The layout of the Story Selection screen has also been updated for all languages.
New Story Selection screen in Dutch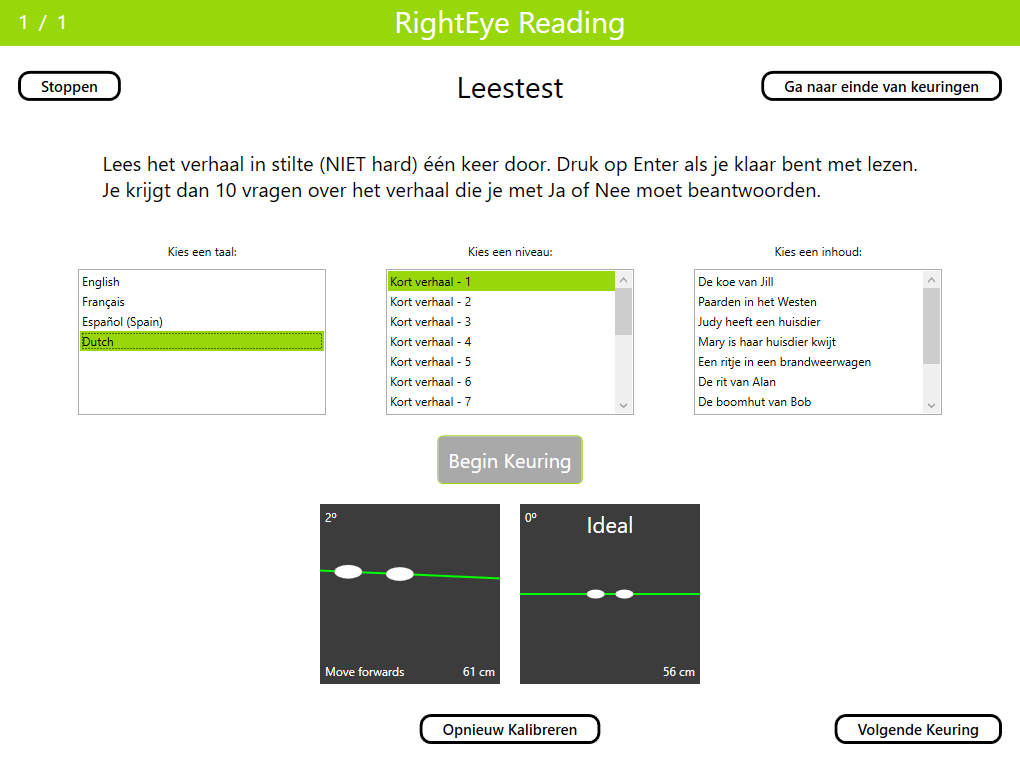 New Story Selection screen in English