RightEye version 4.2.3 was released Thursday, June 10, 2021 for all RightEye systems and includes several updates and bug fixes. This update is applied automatically and requires no action on your part.
In this update:
Edit EyeQ Trainer End Date at Any Time
EyeQ Trainer End Dates can now be adjusted at any time, not just during an active program. To edit the end date, navigate to the EyeQ Trainer dashboard and click "Change Assignment" on the User you would like to edit. Click the pencil icon next to the end date to select a new end date.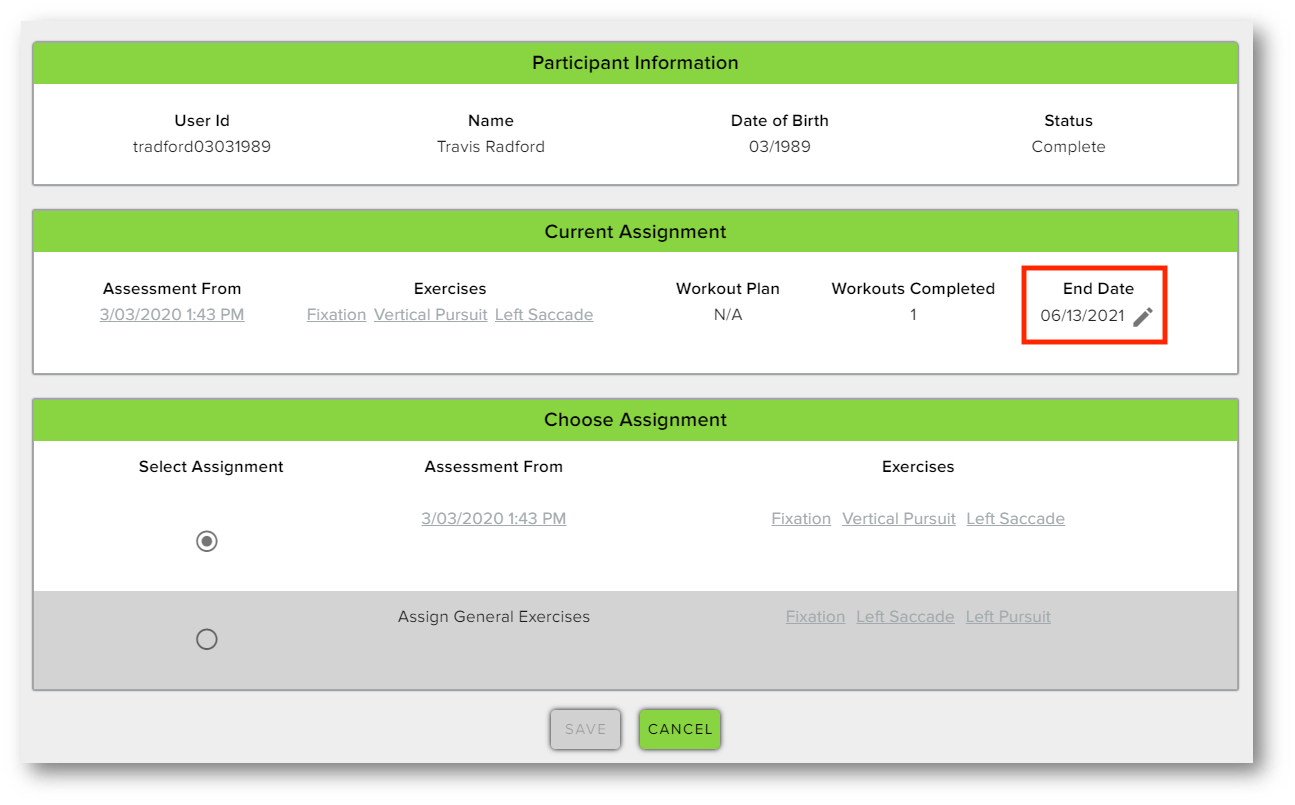 Dashboard Loading Improvements
Assessments and EyeQ Trainer dashboards should now load faster. Improvements were also made to the Dynamic Vision report score generation and loading times.
Additional Improvements
Resolved an issue where a user's date of birth would display incorrectly on Dynamic Vision reports.