RightEye version 5.0 will be released in September 2021 for all RightEye systems and include the launch of RightEye Sensorimotor as well as a redesigned testing and data collection flow. The software update will be applied automatically, but the Sensorimotor software module activation requires action by you.
In this update:
RightEye Sensorimotor
RightEye Sensorimotor is RightEye's newest product and the first automated and quantitative Sensorimotor screening and examination software allowing eye care professionals to quickly and objectively identify and address binocular vision issues and oculomotor dysfunction in every patient. Click here for details and activation information.
Quicker Start to Testing with User Information Collected at Assessment End
Once logged in, you will land on a test selection screen instead of the user information screen. No personal information is required to assess an individual, and will be collected at the end of the assessment only if desired. Once an assessment is complete, and you have collected any user data, you will return to the test selection screen.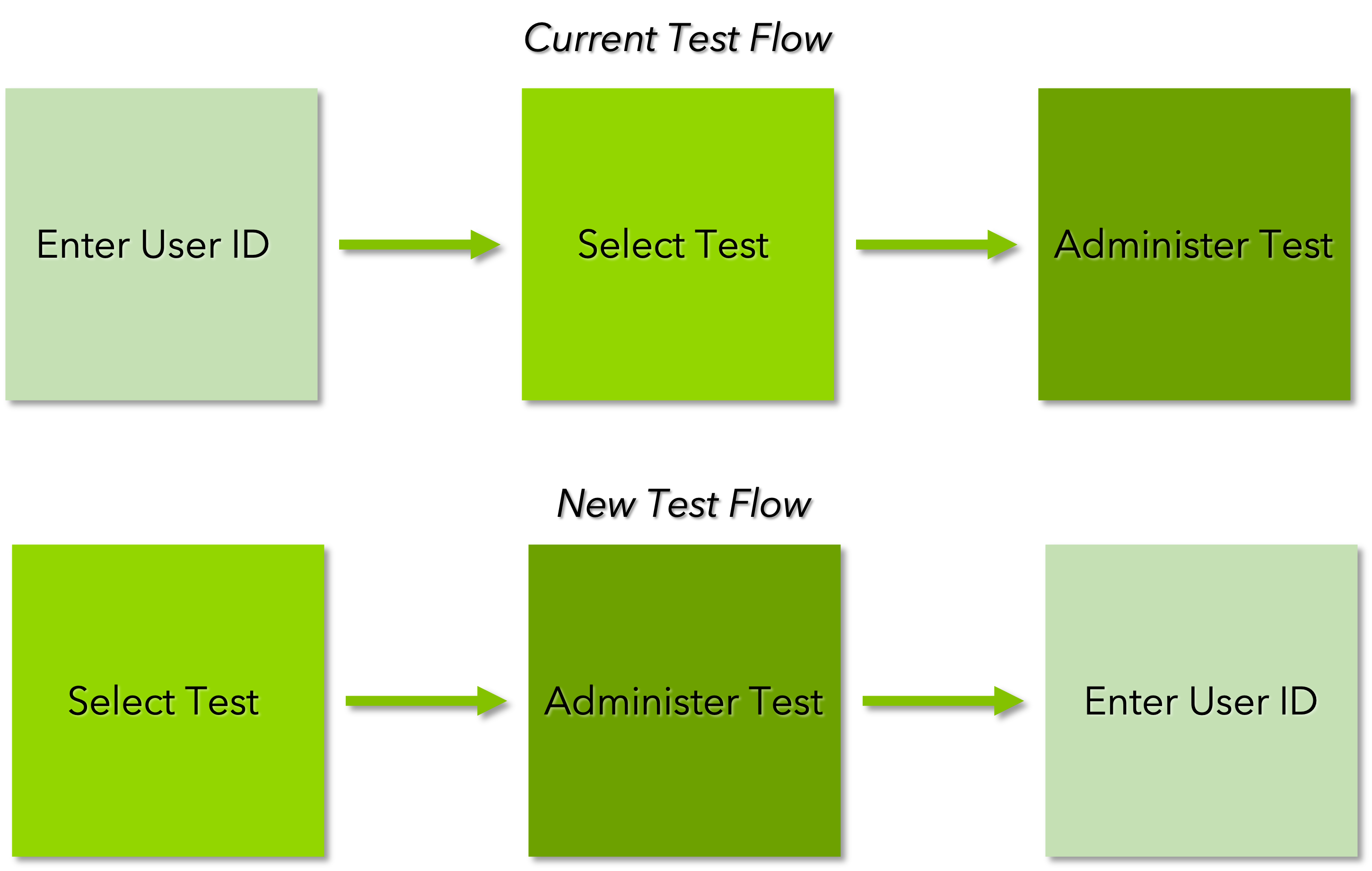 See the new flow in action:
Streamlined Test Selection Screen
A new simplified test selection screen will also include a link to view a report.

Choose Your Assessment Order
Tests will be administered in the order they are selected on the test selection screen. Want to administer Reading before Dynamic Vision? Select Reading first, then Dynamic Vision.