RightEye version 4.1 will be deployed Monday evening, January 25, 2021 (Eastern Time) and will install automatically the next time you click "Take A Test" on your device.
Version 4.1 will deliver an additional report format option, added report content, and improved visualizations to the Dynamic Vision report released in Version 4.0.
In this update:
New Dynamic Vision Report Option
An additional view option is now available for the Dynamic Vision report. Click the grid or list icons shown here to choose your display including a newly added view similar to previous Brain Health/Functional Vision reports.

View Report as Grid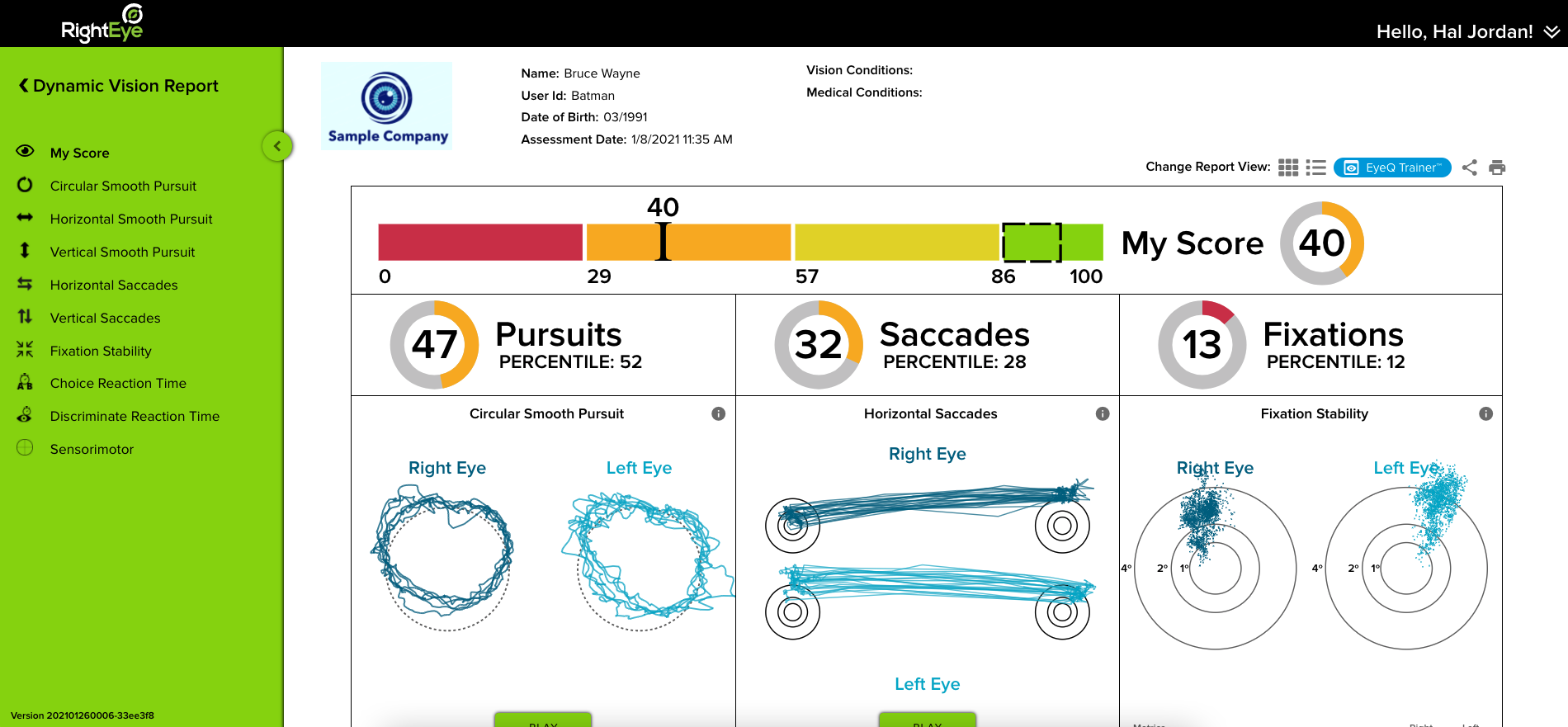 New Grid View Option
The column view is also still available to compare multiple reports side-by-side.

View Report as List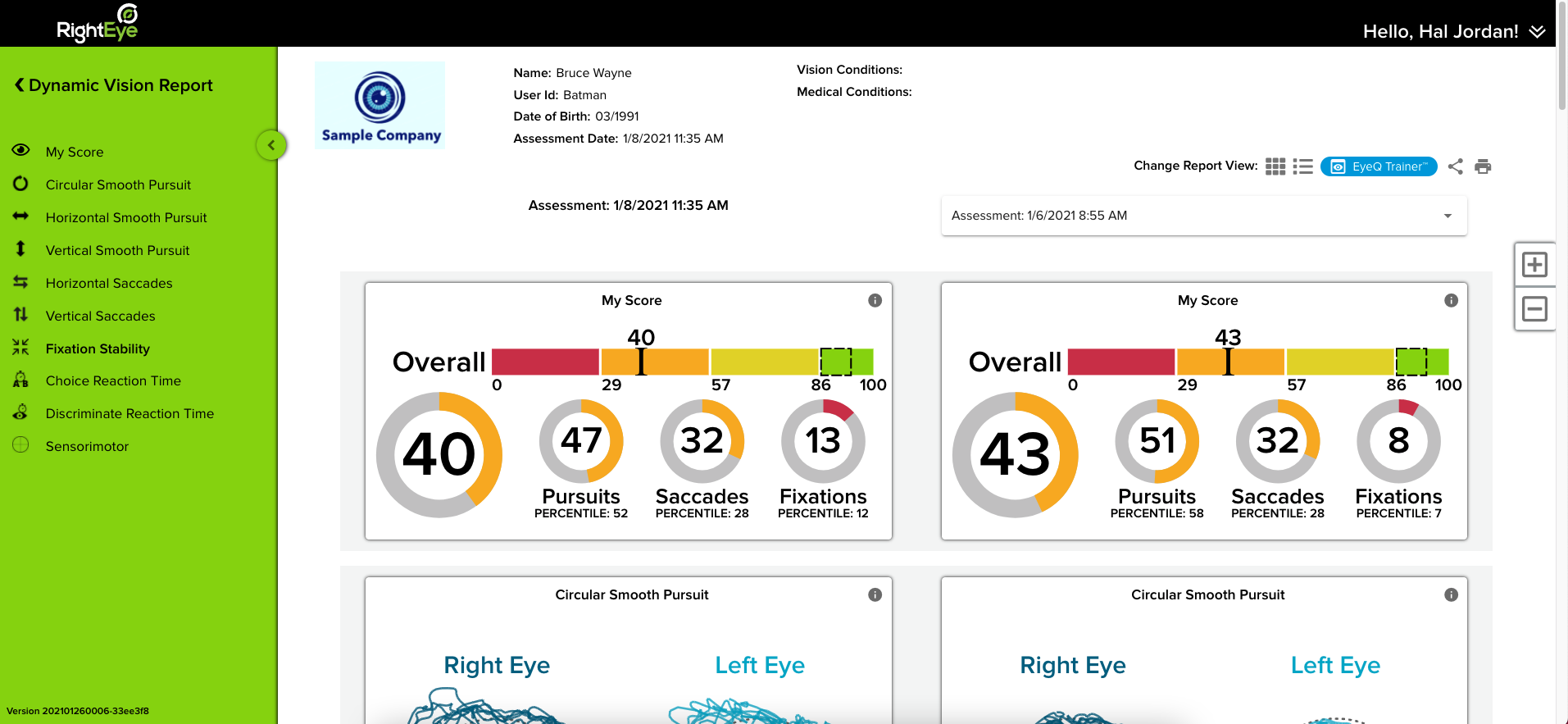 List View - compare up to 3 assessments or reference data reports depending on your screen size.
Restored Metrics
Score percentiles and selected individual test metrics are now displayed on both online and print versions of the Dynamic Vision report.
Vertical Saccades with Saccadic Targeting (Target Accuracy) and Saccadic Velocity (Speed) shown below the visualization
Brain, Muscle, and Nerve Reference Images
Brain, muscle, and nerve images and information are displayed directly on the Dynamic Vision report, allowing you to indicate and explain eye movement correlations as needed.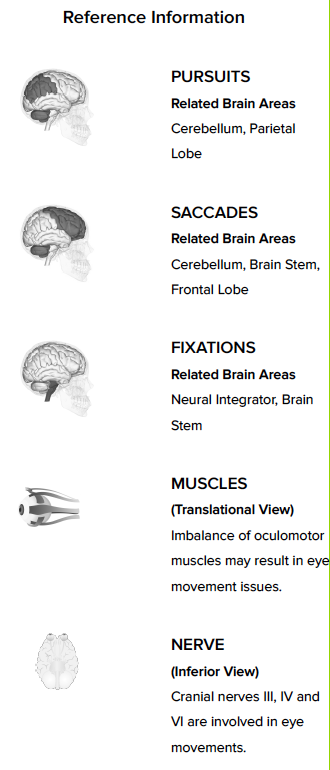 Improved Visualizations
Test visualization size has been increased for the online and print versions of Dynamic Vision.
Additionally, based on provider feedback, Horizontal Saccades and Horizontal Smooth Pursuit visualizations are now shown stacked, with right eye above left eye, on reports instead of side-by-side.
| | | |
| --- | --- | --- |
| Horizontal Smooth Pursuit | | Horizontal Saccades |